The Company
Established in 2005, M M Security is a professionally managed company dedicated to "PROTECT EVERYTHING YOU VALUE" – business, information, privacy or assets. The Company is revolutionizing the way security training is perceived and managed. The functional approach is "Preventive and Deterrence Based" and aims to eradicate/mitigate risks and threats rather than focusing on handling only their apparent symptoms.
Vision
To achieve excellence in Training Methodology and Train Security Guards   in "protecting everything valued by our Clients – People, property and Information ". The focus is on quality service, ethics and honesty in performance of duty "by ethical 'deterrence and pre-emption" at competitive costs affordable by our valued clients.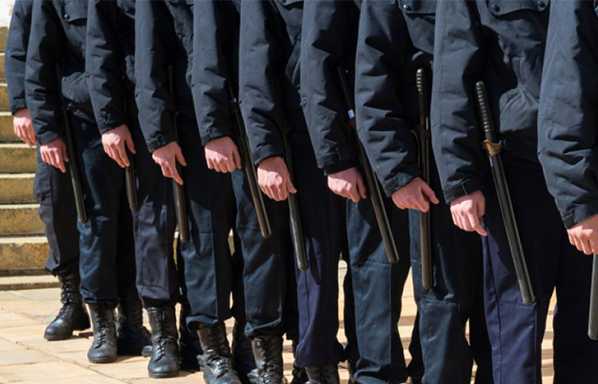 Mission Statement
Primary focused on Training Security Gaurds for deployment in Ontario, M M Security aim to nurture a professional team that innvotes new method of training & designs 'Economical and  Customised Security Models'. We endeavour to create a 'Client- Company Team' to generate a continuous "Client feedback- Company response" loop aiming towards total protection and client satisfaction at costs unmatched in the Industry.
Our company philosophies are designed to ensure maximum flexibility for the services that we offer, enabling all at M M Security to work closely in partnership with our valued clients.
Quality will be delivered through a team of highly trained personnel who will integrate with our clients and work as their team to provide a safe and secure environment
Recruitment and selection are of the highest standards,  to safeguard the security of your Staff, Property and Premises, while maintaining high standards of behaviour and performance.
Communication will flow through our Central Monitoring Station, ensuring an immediate response required in the event of any potential problem. Our Management Team will be in regular contact to provide a problem free assignment and should any problem arise, it will be dealt with without any disruption to your normal daily activities.
Everyone at M M Security, right from our Director, to the Security Guard on your premises, is committed to delivering excellent service through in-depth knowledge of the aims and needs of our clients.
Continuous improvement to your requirements remains important to M M Security throughout the duration of your contract.
Clients
Conestoga Cold Storage – Mississauga , Saputo Nielson Dairy – Georgetown , Carrier Cartage Inc, JCA Trucking Inc, Region of Peel Tall Pines Long Term Care Centre, Company, Toronto Golf Club, and others.